Buying YouTube video's views
The fastest way to increase the view of your YouTube videos
Do you want to have income in Dollars from YouTube? Do you want to increase the attention to your business? Do you want to receive more video views?
Let's Go! "My Social Member" helps you to improve your interaction rate. Increasing YouTube video views is the main part of your success in YouTube.
By buying the YouTube video's views, you can gain charm and a good reputation. In fact, a huge number of views, make you able to compete even with your best competitors.
Indeed, the fastest way to gain success is by buying the YouTube video's views. Since it applies to your videos instantly.
For increasing the views of your video and make your video post official, you can buy the service of the view from "My Social Memebr".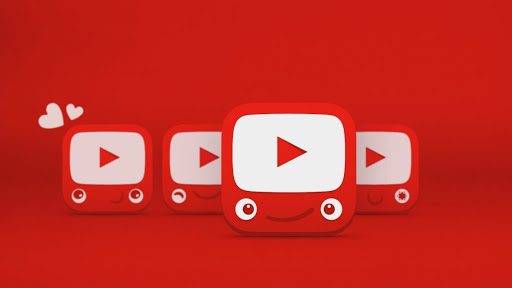 Note1: When you buy "My Social Member" YouTube video's views package, please don't order this service from other platforms until our procedure be completed.
Note2: After submitting the order, don't change the video caption until our procedure is completed.
Note3: Orders between 100 and 500 will be completed in 24 hours.
Note4: The start time is a few minutes after completing the order to 12 hours.
Note5: Please enter the video's link and the number of needed comments correctly.
Note6: Comments are real and from all languages.
FAQ:
Why MySocialMember is the best platform for buying YouTube video's views?
"My Social Memebr" is the best platform since it offers all YouTube's services to you incredibly. It is worth mentioning more than 90% of our customers for buying other services back to "My Social Memebr". It means that our services are useful for them and they want to extend their business by using our packages. The features of our video's views package are: we use 100% real users for the viewing of your videos. We never use fake users. Also, My Social Member applies the views instantly after that you submit your order. The ordering process is really simple. You send us the video's link, then we apply views instantly. We don't need your passwords. So, you don't need to worry about your account security. We are proud of our fair-price plans. "My Social Memebr" offers you the best price with the best quality. Support 7/24: You can use the "My Social Member" support team every day, every hour, and every time.
Why is it necessary to buy YouTube video's views?
YouTube has millions of active users per day and the number of active users is increasing annually. It means that if you manage your YouTube page correctly, you can be seen better and gain more attention. With this regard, you can sell more of your products, make your brand, and reach more customers.
YouTube video's views buying is risky?
You have to pay attention to the company that you select to use the official and real methods for your YouTube services. We don't use fake methods, so you don't need to worry about suspending your account on YouTube. We have many superior and prestigious customers and fortunately, we didn't have any negative reports yet.
Bought YouTube video's views are real?
We assure you all services that you buy from "My Social Member" are real. We don't use fake accounts or robots. The real users will watch your videos and your view will be up.
How long does it take to complete my order?
In a few minutes after buying, you get the comments. Also, you can use our likes and subscribers' packages.
How can I improve the number of views of my YouTube business account?
The easiest way to get more views is to use hashtags. However, by purchasing a YouTube view, you will be more exposed to your posts. YouTube videos are important because they build trust and your audience shares your ideas. Visits lead to more web traffic as well as conversion rates on your page. Also, people assume that your brand is more credible if it has a large number of views, comments, and video likes. You also have a higher level of attractiveness because YouTube videos engage even a lazy audience. These videos are easy to use. Conversely, reading about your brand product or service description is tedious. Therefore, modern customers prefer movies to written texts.