Description
Buy Instagram post and video views
One of the best way to increase the number of videos and stories view, is buying view package. By increasing the view number you can motivate more people to follow you and you can get more popularity time pasts. The main reason for view enhancement, is to prove that people have good connection with your videos to Instagram algorithm.  This fact will help you get more views.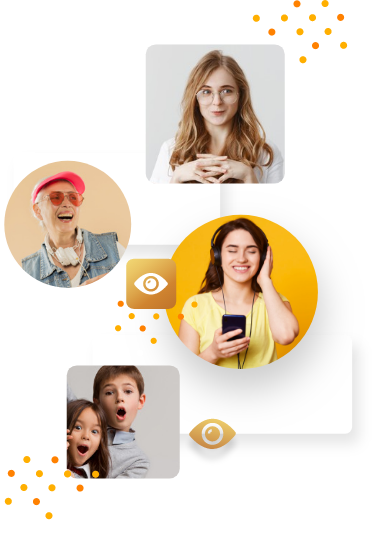 "My Social Member" is the view origin data-base that provides you best quality and affordable price packages. If you want to increase the posts view rate, "My Social Member" base will be the best choice.
What are the posts view benefits?
Having higher rate of views, proves to Instagram and your followers that you have validity. View on Instagram is actually shows posts, Stories and IGTVs review which having more members rise the view rate. There is no difference between your video's type even IGTV, you can have this service to enhance the view rate on Instagram.
Important tips and teach before buy Instagram followers
1. Enter your Instagram username on the form
2. Change the "Private" status to increase the follower and like
3. To change the private status, open the app on your phone, through "Setting" turn off the private
4. Instagram username is the same username that you use it to log in to your account
5. You can personalize your order on the request page bottom about the number of likes and views
6. You can choose posts to get the likes for example you choose 1000likes for last 3 posts.
7. Please wait after payment to return to the site
8. If there is any problem or question you can solve it through telegram.
FAQ:
Why is it important to buy Instagram View?
One of the important factors to increase your input from Instagram Explorer is to buy view. View is one of the main factors involved in analyzing your page data for Instagram. Based on this data, Instagram decides to expose you to others in Explorer. Show or not.
Is the view done by real users?
Yes. This is what makes buying view so valuable. Otherwise (if the view is done by fake accounts or bots) having a high number of views will not benefit you.
How to send us the desired post to increase the view?
To do this, all you have to do is click on the three dots in the desired post and click on the share URL option, and send us this link while ordering.
Do I need my password to buy Instagram View?
No, to buy Instagram View, we only need your ID, which will be seen by people quickly after registration. If your page is in private mode, take it out of private mode at the time of ordering and you can return it to its original state after completing the order.