Description
Instagram Likes is definitely a symbol of the quality of your page and if your posts get low like on Instagram, they don't recognize your page as valid.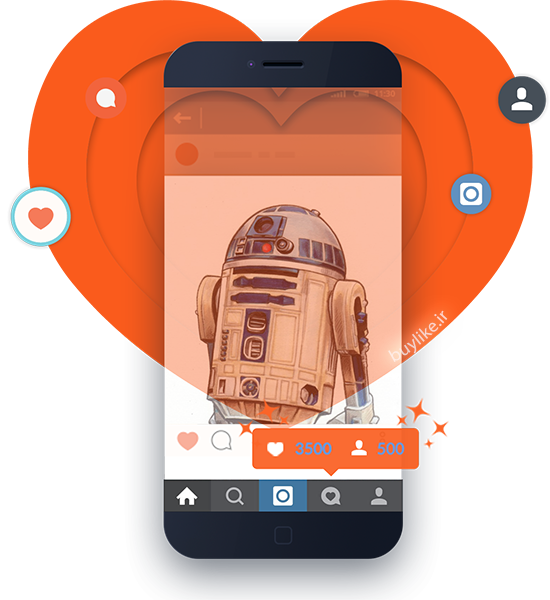 Commercial pages:
You can rise your customs popularity on Instagram, when you buy likes for commercial Instagram pages. Your products will be seen more if they have enough likes and probably your product will get into search sheet because "My Social Member" provides you the best quality. This policy you can have more popularity among your followers. Change your commercial page status to public to enhance the likes and views.
Private page:
If you have a private page on Instagram and a few likes, buy having "My Social Member" like package you can increase your likes and get popularity between followers and more view. Change private to public status when you order the package to grow the number of likes, after that you can turn it to private.
Important tips and teach before buy Instagram followers
1. Enter your Instagram username on the form
2. Change the "Private" status to increase the follower and like
3. To change the private status, open the app on your phone, through "Setting" turn off the private
4. Instagram username is the same username that you use it to log in to your account
5. You can personalize your order on the request page bottom about the number of likes and views
6. You can choose posts to get the likes for example you choose 1000likes for last 3 posts.
7. Please wait after payment to return to the site
8. If there is any problem or question you can solve it through telegram.
FAQ:
What is the use of buying likes?
The more likes you have, the newer users who enter your page will be interested in following you. Also, if you have bought a follower but the number of your likes is low, it will not have a good reputation at all. More likes mean higher credibility.
Are likes made by real users?
Yes. Likes are made by active and real users.
Does the Instagram Like shopping service have a guarantee?
Yes, all MySocialMember Instagram Like shopping services has a sales guarantee.
How to send the desired post to increase your likes?
To do this, it is enough to mark the three dots in the desired post and click on the share URL option and send us this link while ordering.
Do I need my password to buy Instagram likes?
No, to buy Instagram likes, we only need your ID, which will be liked by people quickly after registration. If your page is in private mode, take it out of private mode at the time of ordering and you can return it to its original state after completing the order.