One of the easiest ways to increase your Telegram membership, which is also one of the most affordable methods and has no cost, is to exchange with other channels and groups, but how is the exchange done? Managers of Telegram channels and groups use an advertising message to exchange indirectly and, in some cases, directly. This method of advertising is a type of spam and is not liked by users.
The participation rate of people in the face of this type of spam advertising is low. Another method is to hold a group competition. In this method, members will be added to the supergroup by the Ed method. Hold a competition in your group and determine the winner. In this way, the level of interaction in the group increases, and the members talk to each other, and you can introduce your products and services along with this contest.
Some time ago, a contest called the best photo of children was held on Telegram and was noticed by many friends. If you are looking for a simple way to increase the actual Telegram member, the best way is to buy a Telegram group member or buy a targeted Telegram member. In this method, the origin and destination groups are determined first. Then, using the special panel that we have in Mysocialmember, the members and members of the source group are extracted, and then these extracted members are added to the destination group instantly.
You should note that the source group or groups must be public so that we can extract members from them. This method of buying group members is only possible for groups at the moment, and we are building a panel for channels.
Buying a group member: A new and purposeful method that attracts the right members for your telegram group. This way you can extract the IDs of competitors' customers or members of the groups you need and join them in your group.
With a simple example, we will explain the purchase of a Telegram member, suppose you have a competitor who has a group of 10,000 members for the sale of clothes, all members of which are customers of the group that you need and you can easily Have a good sale by attracting them. We can make this dream come true with the member target method (group to a group member) and provide you with a list of all your competitors' customers and add them to your group to attract a targeted member with your needs.
The target member method (transferring members from group to group) is not only for gaining competitors' customers, but this method can provide you with targeted members with high efficiency and related needs. In this way, you can easily direct your targeted customers who are completely real and need your products and services to the business and offer your products and services to them.
In the current moment that many telegram advertisements have lost their effectiveness or all types of telegram advertisements have lost their efficiency and quality due to high continuity, you should look for a new and exclusive way and method such as targeted membership. Group by group, you can easily and quickly grow your business or group.
For example, you have a digital currency sales group or a stock exchange group related to your site and you want to attract members who are related to your business. We must say that a targeted Telegram member makes this impossible need possible for you. With this method, you will be able to extract any number of members from any group and add them to your group.
Finally, it should be said that this method is much better than the methods of buying a real Telegram member, and you will achieve completely targeted members. In the real Telegram member method, you receive real members, and these members will leave the channel or group if the subject of your channel or group is not attractive or they do not like them, but in this method, members are purposefully added to your group and the rate of loss It is very low (of course, your group should be very attractive and be at a higher level with your competitors in terms of content).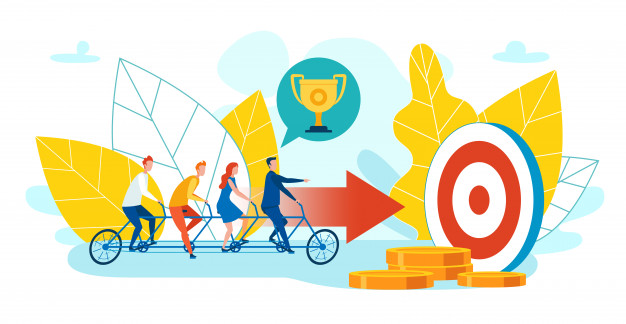 You should know that the main and focused goal of the group member buying method is to attract investors for digital currencies. This method is possible with high speed and you can easily use this method if you want to increase the members with the target member method or increase your business, contact us.
Note: we need two items for group members, first your group and second the group you want the members to be copied from.
Just as buying a follower fake on Instagram will do a lot of damage to your page, buying or selling a fake member for Telegram is just as detrimental to your channel. On the other hand, at the beginning of your journey, you do not want to spend a lot of money to buy a Telegram member, so the solution is a fake member.
Businesses that are looking for a customer have no choice but to advertise in Telegram after launching the Telegram channel and group, and the cost of advertising in large channels is very high. So the only way is to buy a fake telegram member, which we said will discredit you and your business after a while. Another way is to buy a real Telegram member as compulsory ed or Hayden, which again comes with a lot of downsides because members who enter your channel or group may not like your content.
So the only way to get you directly to your target customer is to buy a group member by group or buy a targeted Telegram member that you can transfer to your group directly to your target group members and sell your product and service to them.
Important tips before buying a Telegram target group member
Make sure the Add Members section is open in the settings section
It is possible to leave or leave the group members and it depends on the subject of the group.
Before buying a Telegram group member, make sure your group has the right name and photo.
Important information in buying a real group member:
The real member of the group is done through the real contact member.
Due to the fact that the members are real, the order of the group can be disrupted and after adding, it should have more management in its group.
Loss between 0 and 15% – Group issue and management greatly impact loss reduction!
Be sure to open the group member.
Up to 100 k (maximum supergroup capacity)
Order time 1 to 24 hours.
Note: For real members, if your group does not have an anti-link bot, be sure to manage our users in the group. Being a manager is only required when the order is being processed and then we will get up! Become an administrator in your group to delete messages in the group!
Advantages of buying a Telegram target group member
Increase target group membership
Extract group members
The group becomes more active
Better visibility of the group
Target the group
The transfer from group to telegram group will take from one to 24 hours.
100% real members
Increase the credibility and trust of your group
Have a member in your group
Easy to order and receive requested members
Your direct supervision of the order fulfillment process
Terms of service for target group members:
In the destination group (you) "Add Member" must be active for members
The anti-link robot in the destination group should have the ban user option be turned off
Add message must be deleted by the anti-link robot (service lock is on)
The welcome message should not be active in the destination group