Fast Delivery / Legit / Best Price
If you wish only to have a huge number of followers with lowest falling rate, the easiest way will be fake members. These members constructed with fake numbers so they won't have any activity in your channel.
Fake members benefit is their lowest falling rate unless telegram starts to identify them as inactive members and delete them. Another point that you should notice is that these members won't cause your posts be seen and this might open their fist.
*Joined members are not real and don't have any reaction.
*Fake members are created with fake numbers.
*Fake members won't cause your posts be seen.
*Fake members won't face any reduction unless telegram identify and delete them.
*Buying fake members is suitable for those want to show their members at first.
*Sharp members may notice fake activities based on your posts view.
*Buying fake member is the cheapest way to increase the channel members.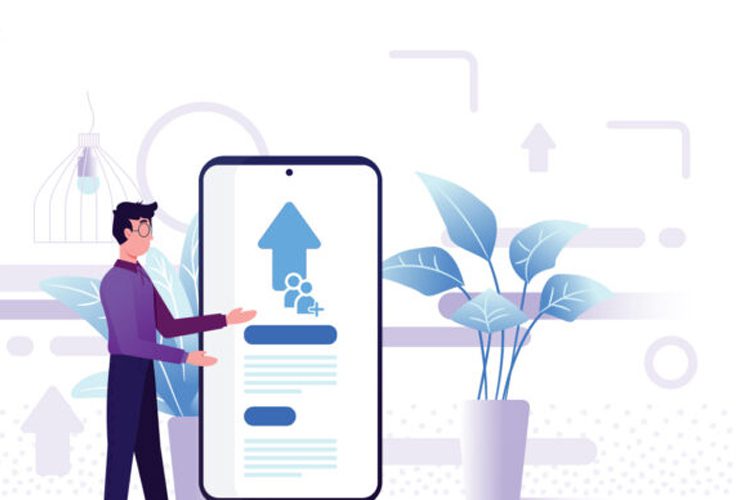 Buy offline telegram members for channels cheaper than everywhere !
Here are the differences between fake Telegram members and offline Telegram members :
there are no differences in type of fake, offline and real members.
Users are registered with Telegram using their mobile phone numbers.and using this method makes it difficult for bots to stay active.
However, virtual services that provide mobile numbers can send Telegram codes to users.
Note: these members are not active. Fake telegram members are created by virtual numbers.
They are unable to view your posts and no drop chance for your channel or group at their own .
So why is there such a drop members over long time?
The providers that sell virtual numbers also sell them to other providers as well so the new accounts will eliminate your Telegram sessions and replace them with their own.
The other reason for this is that Telegram deletes inactive accounts which is the rules for inactive accounts.
What do you know about offline members ?
Offline member users are created in Telegram which view different channels , A third party then it comes along and makes changes on the Telegram client version and adding new options and services .
Third party providers add users to many commercial channels once users updated to new version.
This user is unaware of this new activity and and also can't see the new channel on their channel list , we call these type of member offline or silent members .
these users are able to view all channels via the original Telegram version by installing both the original Telegram version and the versions provided by these companies.
It shows that offline members yield an efficiency of 3% to 7% but fake members are unaware of your channel altogether.
The point of fake Telegram members is to increase the count of subscribers of a Telegram channel. All fake subscribers are usually robot-generated users (or just bots). At first look, they may look real and all of them have a proper name, profile image.
If you want to expand your business and increase your channel members easily and gain trust for your channel you should buy fake telegram channel members.
advantages of offline telegram members
it has very low drop rate
stability is long, up to 300 days
the members are adding legal and safe and secure way
Fast delivery time
Reasonable price to buy fake members
Notice : make sure to follow all the tips very carefully and follow all the steps to get the best results of it !
Buy from a legit and secure website
Use posts view alongside fake members
Use real members besides fake members
Buy fake members regularly ( It can help you to expand your business easily )
Now is the time to push your channel members ahead of your users and Telegram is the best place to go to, but you definitely need our advanced services to becomes more reliable.
Why are fake channel members so important?
We use members who have a low percentage of drops and it is very important for your business to have a stable and non-Drop member.
Virtual Member Service is currently active and ready to serve up to 20,000 members
What is telegram fake member adder ?
On the net, you can see that this method is being sold to you to automatically add members to Telegram, but this is not true and legit and I do not recommend using it.
Telegram fake member software !
In fact, there is no one-size-fits-all program, and all of Telegram's fake member programs are made in person. Because, of the many changes that need to be made, Telegram occasionally blocks methods and the people who created the program. And they need to update, that's why the programs are exclusive .
FAQ:
Why should we buy a fake member?
At the beginning of channel creation, the number of members is low and when the real member enters the channel, they do not trust the channel due to the low number of members, especially when the channel is a store. As a result, we suggest that you buy at least 2 fake members before doing anything so that the real member can trust the channel when it enters.
What is the advantage of buying a fake Telegram member from MySocialMember?
Given the fake members, you may be wondering how adding them helps you. You have no members in your channel when you create your channel. Telegram allows you to add 200 people, but that is not enough for you. When people enter your channel, they check the number of your members and trust you based on it. So, the most important advantage of buying a Telegram Fake member is increasing the membership for you.
Is it possible to buy a fake Telegram member without losing it?
Members added to your channel in this way have an account and username, but no one is active behind these accounts. When there is no real person for accounts, there is naturally no downfall. One of the most important advantages of this method is no shedding. But do not overuse them and you should use other methods.
How to send us your Telegram ID to increase your Telegram channel membership?
All you have to do is send us the Telegram ID you want to add a member to while registering your order.